Case Study – Bloxx Driveway
Residential driveway using Ecoraster Bloxx with rubber pavers.
Installed: Fall 2017
Location: Listowel, Ontario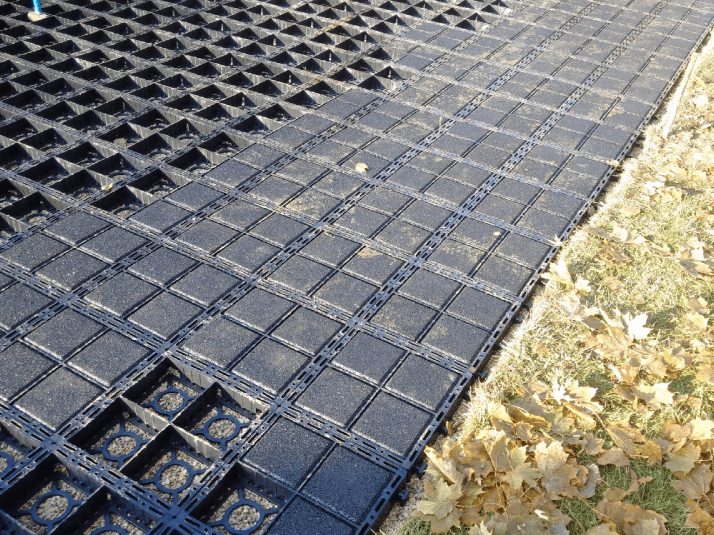 The home owner of this property in Listowel, Ontario was motivated to rehabilitate his driveway using a permeable and truly eco-friendly paving alternative.
Ecoraster is a fully sustainable, heavy duty and cold-weather friendly product that can be used in lieu of traditional paving surfaces such as asphalt and concrete, not only for residential driveway areas but also for commercial/industrial applications.
The home owner was very pleased to learn that Ecoraster is manufactured from 100% post consumer recycled plastics and is 100% recyclable and/or reusable.
He chose to use the Ecoraster Bloxx system with pavers that are manufactured from 100% recycled tires, locally sourced in Ontario.
The permeable driveway surface will help to reduce the storm water run off entering the storm sewers and thus help to protect the nearby natural water bodies from additional pollutants.
Ecoraster Bloxx is easy to maintain and will not be adversely affected by the freeze-thaw cycle that is common to the Listowel area.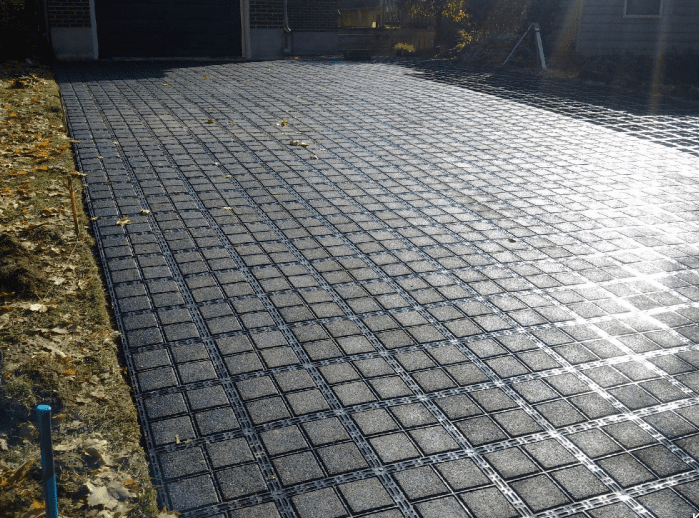 The home owner was very pleased with the ease and speed of the installation and remarked that the benefits of the permeable surface, and porous base below, where immediately apparent after the first rain fall.
The Ecoraster Bloxx system helped the homeowner achieve his goal of using a truly sustainable, eco-friendly product for his driveway area.