Case Study | Bob Rumball Centre of Excellence for the Deaf
Permeable parking pad installed at the Bob Rumball Canadian Centre of Excellence for the Deaf on August 2017, located in Milton, Ontario
Anne-Maria Hawkes, the coordinator of the Garden at the Bob Rumball Centre in Milton contacted LID Paving when she was looking for a permeable paving alternative for a parking pad outside the greenhouse area.
Using a permeable and LID alternative was an important requirement of the project, as was affordability, ease of installation and availability.
Ecoraster E40 was the product that was chosen for this project due to many factors including cost, ease of installation and quick delivery.
Once the ground was prepared, using a clear gravel base for water retention, the grid was installed.
Anne-Maria had a team of summer students and volunteers install the grid and more than once during our site visit, she commented on how easy the Ecoraster was to install, even for the "lay-person" team.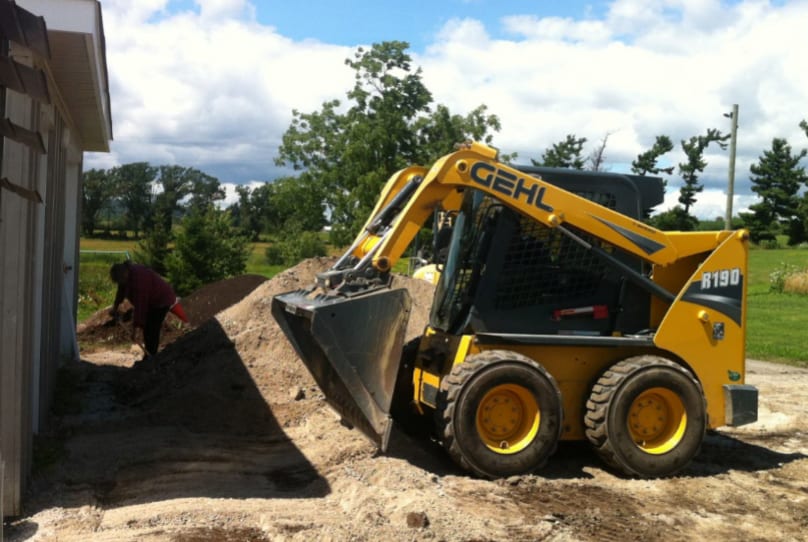 The Bob Rumball centre is a fully accessible area and the extra Ecoraster was installed as permeable ground reinforcement in areas around the pergolas and pathways to ensure as much of the gardens were universally accessible as possible.
Anne-Maria and her team were very excited to learn that not only as Ecoraster permeable, it was also a recycled product made from 100% recycled post consumer plastics such as grocery bags and agriculture film. The team was proud that they were doing their part to support recycling and using 'green" products for their "green" facility and gardens.
The parking area will be used during the winter months as well and the Ecoraster surface can be cleared of snow with either a snow plow or snow blower and will allow them to greatly reduce their salt usage, further benefiting the environment around them as well as being "pocketbook friendly" to their budget.
LID Permeable Paving Canada feels very fortunate to have been park of this project and greatly enjoyed meeting the installation team!