Lid Permeable Paving – Ontario's Leading Permeable Pavers
You've done the hard part: You've decided that change is necessary, and you're interested in better stormwater management, ground reinforcement, and sustainability. Permeable pavement solutions from LID Permeable Paving offers all that and more through our variety of alternative paving materials that have a number of environmentally- and sustainability-focused applications for commercial and industrial paving, residential paving for homeowners, muddy paddock solutions for equestrian & agriculture, and so much more.
As Ontario's leading permeable pavers, we're here to help you choose the best permeable paving solutions for your needs. We are the proud distributors of Ecoraster, the #1 best-selling, flexible plastic porous pavement in Europe where permeable paving stones and blocks have been the norm for almost three decades. Permeable concrete has been used successfully for almost 25 years for a wide range of sustainable paving applications; everything from driveways to parking lots, erosion control to pathways, helicopter landing pads to hot tub pads, tree root protection to fire access lanes and of course, equestrian and agricultural applications. LID permeable pavers hopes to bring that sustainability and efficiency overseas to Toronto and across Ontario.

LID Permeable Paving Canada is the Exclusive Distributor of Ecoraster® Permeable Pavement & Solutions in Toronto and the GTA – Also Servicing Installations Throughout Canada
The Environmental Impact of Permeable Paving
Ecoraster® is made from 100% post-consumer recycled plastic bags. Using this material to manufacture Ecoraster® as alternative paving materials keeps the plastic bags from polluting our natural water bodies and out of our landfills.
Cost saving associated with Ecoraster® LID Permeable Paving include; Infrastructure, Repairs, Maintenance, Salt, Environment, and Taxes. The cost savings associated with the reduced needs for infrastructure and maintenance are unmatched in Toronto and Ontario. Further, Ecoraster® allows for easy stormwater management on site, maximizing land use by foregoing the need for stormwater ponds.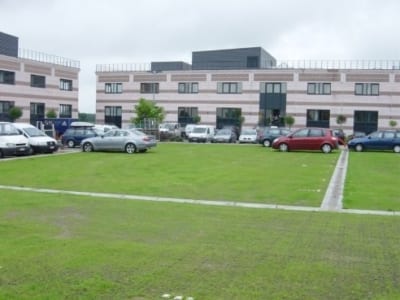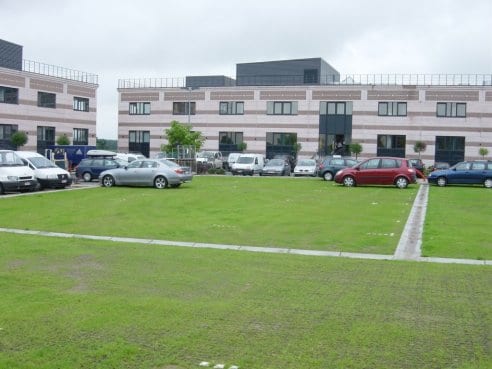 Contact Us
LID is part of the Purus North America Distribution Group. If you're located outside of Ontario, please indicate your location and we'll ensure our permeable pavers get in touch.