Case Study King City Cultural Museum Ecoraster Bloxx Parking lot
2920 King Rd. King City, Ontario
Installed Spring 2017
We were contacted during the summer of 2016 about permeable paving options that were available for a parking lot expansion that was planned for the King City Cultural Museum. The Museum is dedicated to the preservation and celebration of the history of King Township.
The area of interest was undeveloped and the Parks and Recreation department was motivated to use a permeable alternative for their paving needs.
Driveway area before;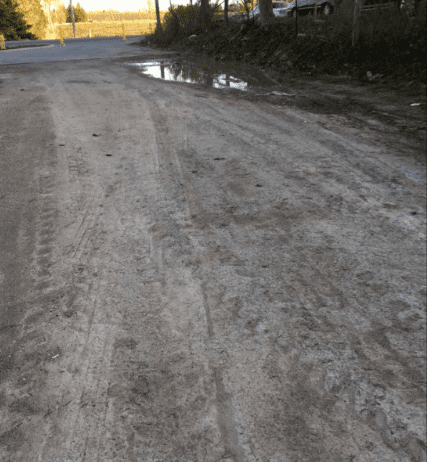 Back area before;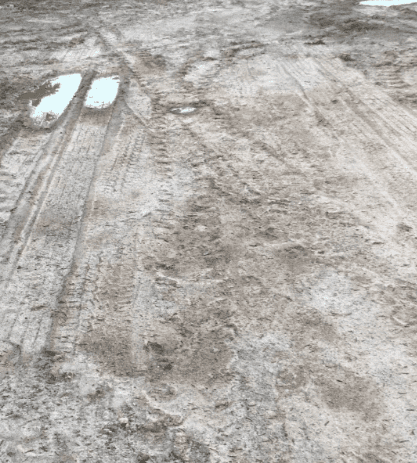 Bloxx matrix delivered;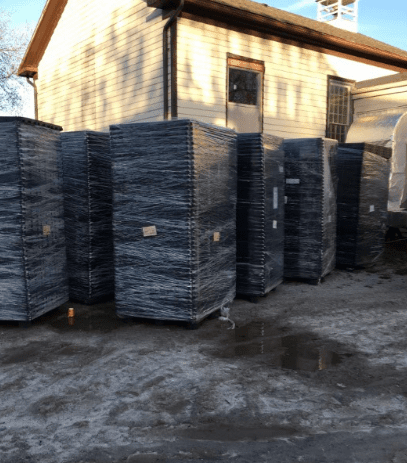 The Ecoraster Bloxx product was chosen for it's heavy duty, cold weather friendly characteristics. The area is used by school buses as well as maintenance vehicles. They chose the rubber pavers not only to further demonstrate their commitment to sustainability, both the Bloxx matrix and rubber pavers are manufactured from 100% recycled materials, but also to work with Rethink Tires which was supporting projects using recycled rubber products. The Bloxx system with rubber pavers is one of just a couple rubber products currently available which provides access for heavy duty vehicles.
The expansion area was excavated and graded. The base used beneath the Bloxx system was a clear angular gravel to ensure the resulting storm water could be stored and managed on site.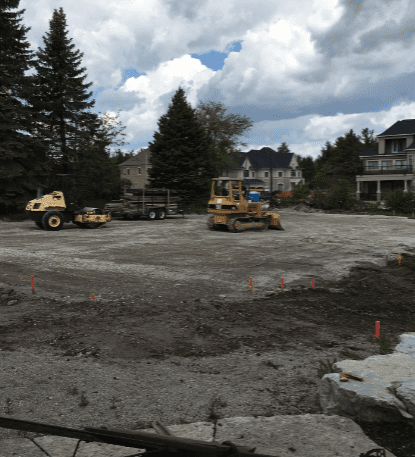 Once the base was prepared and leveled, the Bloxx matrix was installed. It didn't take long until the contractors "got the hang" of the installation process and completed the first step of the installation process.
Driveway area;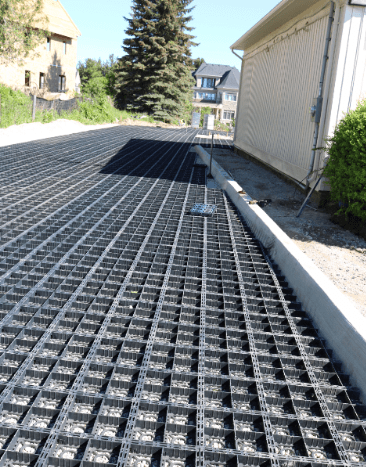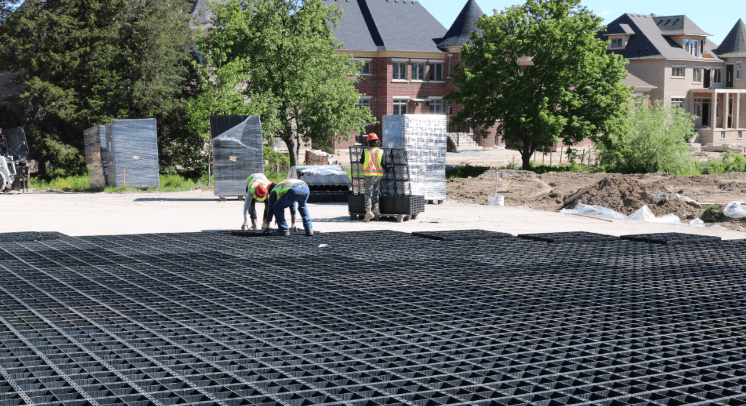 Once the Bloxx matrix was installed the pavers were placed in the cells according to the design specifications, including an area for easy accessibility demarcated by the signature blue color.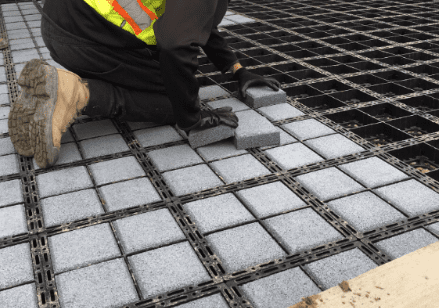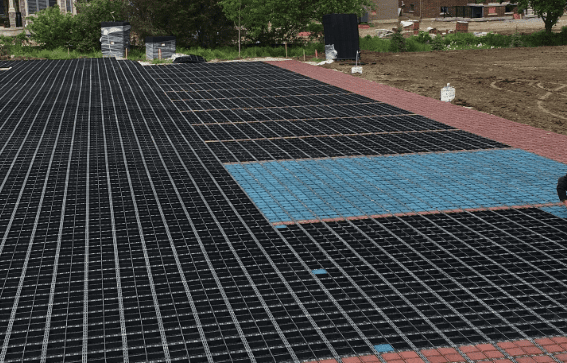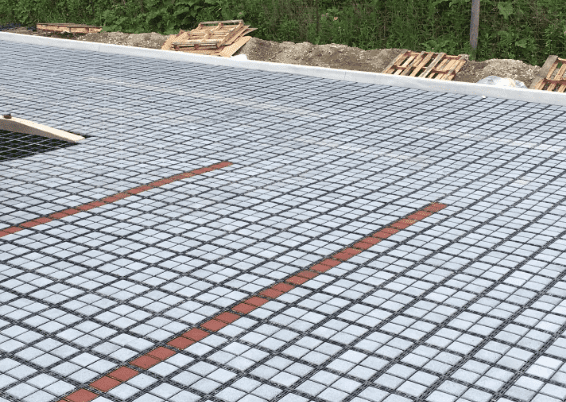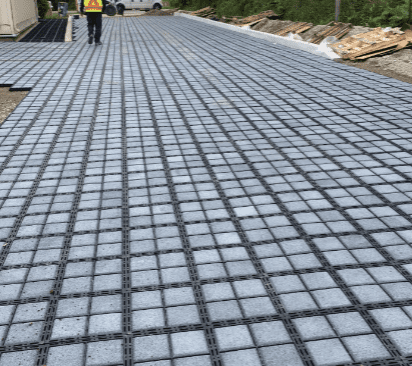 The surface remains puddle free even immediately after a heavy rain storm;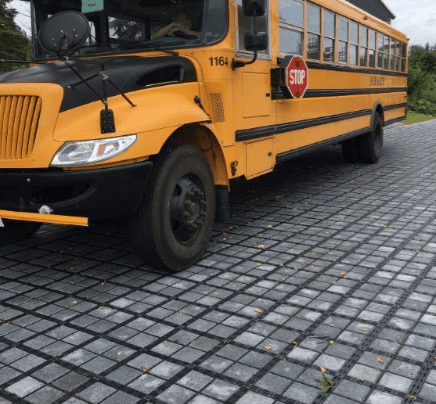 In the sidewalk areas as well;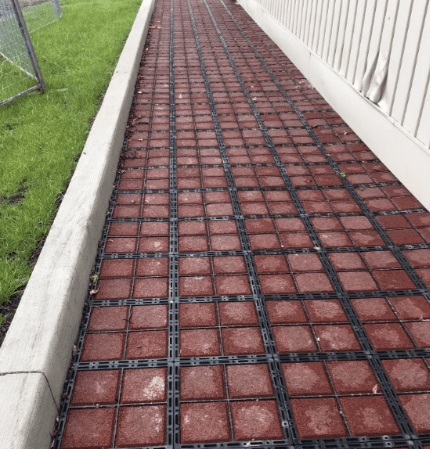 They were very happy with the finished result not only in regard to storm water management but also in regard to the affect the parking surface has on the residents and Township.
They are proud, rightly so, to have chosen a product that is not only sustainable it it's own right but that also obviously demonstrates the focus of the Township on including, promoting and encouraging LID alternatives and green infrastructure.