Case Study | Hot Tub Pad Installation
There are many home and garden, DIYer type Ecoraster projects. Hot tub pads are one such project.
Installed in August 2017 in the Moore Park area of Toronto using Ecoraster E40.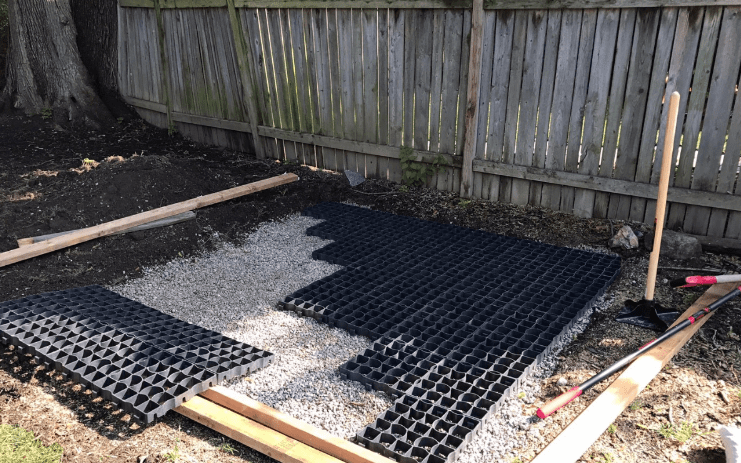 Ecoraster was chosen in lieu of traditionally used concrete for an affordable, quick and easy installation that can also be removed and relocated; more of a temporary type hot tub pad.
The home owner wanted to get the hot tub up and ready but needed it to be a temporary solution due to future plans.
Ecoraster offered the perfect solution for his needs and was installed quickly on a gravel base.
Once installed, the Ecoraster was filled with clear gravel and the project was completed.
The next step is the hot tub; fill and heat and enjoy!
Ecoraster can be installed in a similar manner for shed pads, "man-cave" pads, dog runs and even simple patios.
It is the perfect solution for hard to access and remote locations where the cost of concrete would be even more prohibitive than usual.
Ecoraster is readily available as "cash and carry" at dealers throughout the GTA for DIYer projects or you can order directly from us at LID Permeable Paving Canada.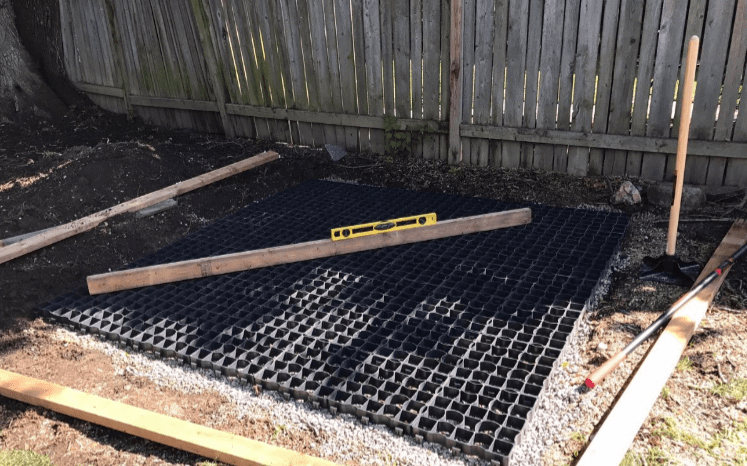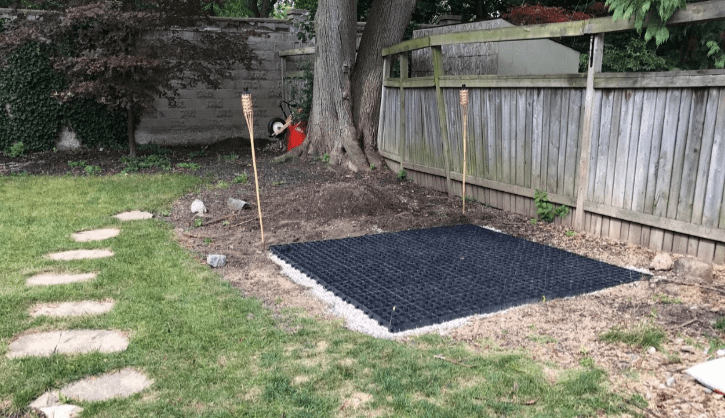 "